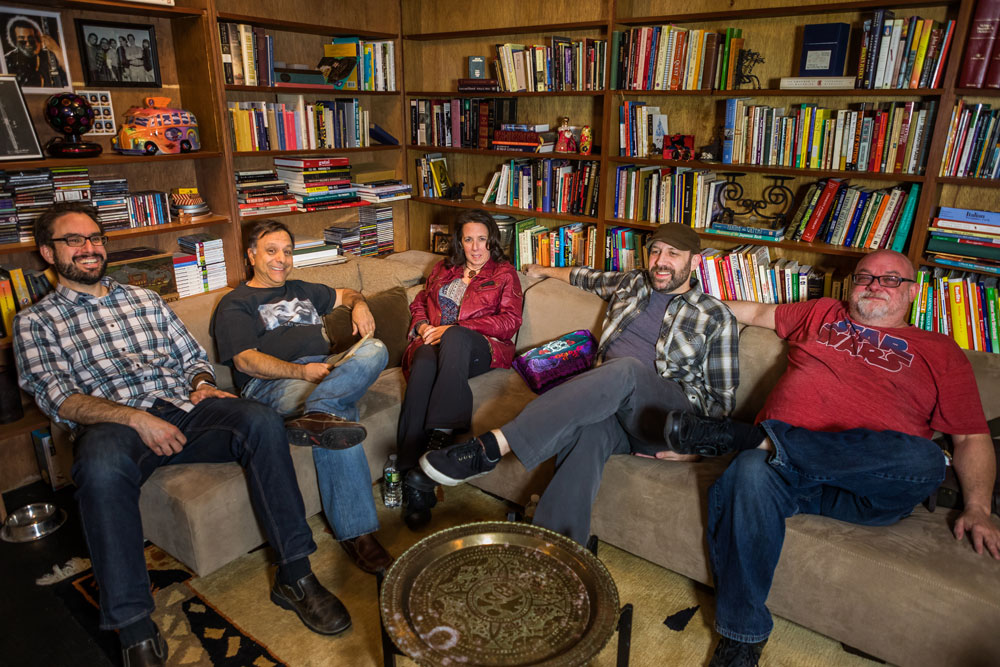 Tore Up was the brainchild of Jason Cohen and Jennifer Markard, currently known for their work with Grateful Dead cover band, DeadBeat. The goal was to take their love of Grateful Dead music and expand it into the deep catalog of the Jerry Garcia Band with like-minded musicians. They reached out to musicians they have frequently played with, Adam Terrell best known as lead guitarist for Assembly of Dust, Lou Ulrich, an international touring bass player currently known for his work in the Tim Gearan band, and drummer Joe Pulitano of DeadBeat.
Starting in July of 2015 Tore Up commenced rehearsals building upon set lists that were somewhat different than most JGB cover bands.
Tore Up's three part harmony vocals and talented players bring a special twist to JGB's music. Come and listen for yourself!
"Dear Prudence and I was hooked."
"It was an awesome night . . . thanks!"
"Tore Up rocked the house last night at Riverwalk! Great jams, great vocals, excellent musicians each in their own right! Couldn't have been any better! WOW! WOW! WOW! I love how you play in a "style" reminiscent of Jerry and his friends BUT, still, you make it your own! BRAVO!!!!"
"This ol' geezer hadn't been out to Riverwalk in many months and Tore Up made it totally worthwile. So glad I got to experience Tor Up. I'm a fan!!!"