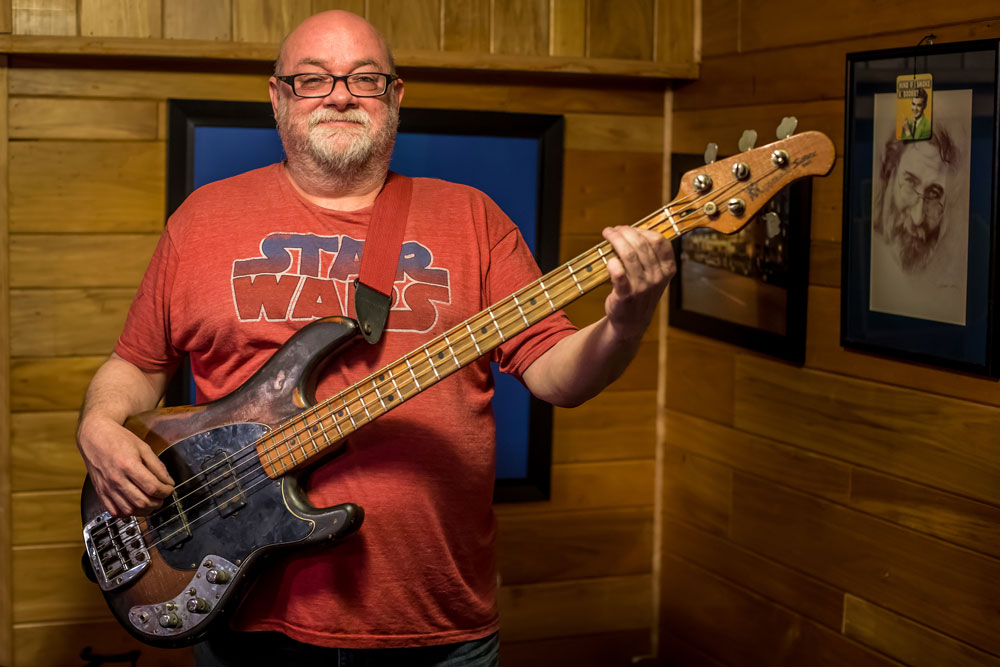 Lou is a four-time Boston Music Awards winner, and has performed and toured throughout the US and Europe with veteran blues acts such as the Radio Kings, Susan Tedeschi, Toni Lynn Washington and Sherman Robertson.
He has also backed up notable acts such as Martin Sexton, Natasha Bedingfield, Sheena Easton, Pete Barbuti, Jim Belushi and Wayne Newton. Danke Schoen baby.
Lou hails originaly from St. Louis where he began playing in the thriving club scene there while still in high school, and even spent a lot of time playing on river boats, cruising The Mississippi and The Missouri rivers. Berkelee college of music brought him to Boston in 1987 and he has remained since,happily calling Boston his home.
Fun fact, it turns out living close to Marthas Vineyard, Nantucket, and Kennebunkport affords one the opportunity to play for many celebrity weddings and Heads of State, which Lou has done. The Kennedys, the Bushes, the Clintons, the Obamas, the Bidens, and yes, even Trump.
A premier, first-call bass player, Lou has appeared on numerous recordings, most notably with Chris Smither, Peter Mulvey, Rose Polenzani, Spookie Daley Pride, Anita Suhanin and Tim Gearan. He also is a graduate of the Berklee College of Music, and founding member of the band Groovasaurus. Lou's current musical projects include the Tim Gearan Band, The Alex Macdougal Band, Ripcord and of course Tore Up.
He likes short walks on the beach, reading, scary movies, eating late and sleeping later, prefers to swim in a creek, believes we landed on the moon , and he loves playing music with his friends, especially his new friends in Tore Up.