We would like to thank everyone for coming out to Sally O'Brien's last night! We will see you again soon!
Want to know when we are back in town? Don't forget to our page at https://www.facebook.com/toreupband/
And here is the set list from the show…
Get Out My Life Woman
Waiting for a Miracle
Don't Let Go
Sugaree
Dear Prudence
That's What Love Will Make You Do
They Love Each Other
Tore Up
Everybody Needs Somebody to Love
Shining Star
Way You Do the Things You Do
* (first time played)Lay Down Sally
Sisters and Brothers
Dear Prudence
Birdsong
Midnight Moonlight
One Kind Favor
After Midnight
Stop That Train
Deal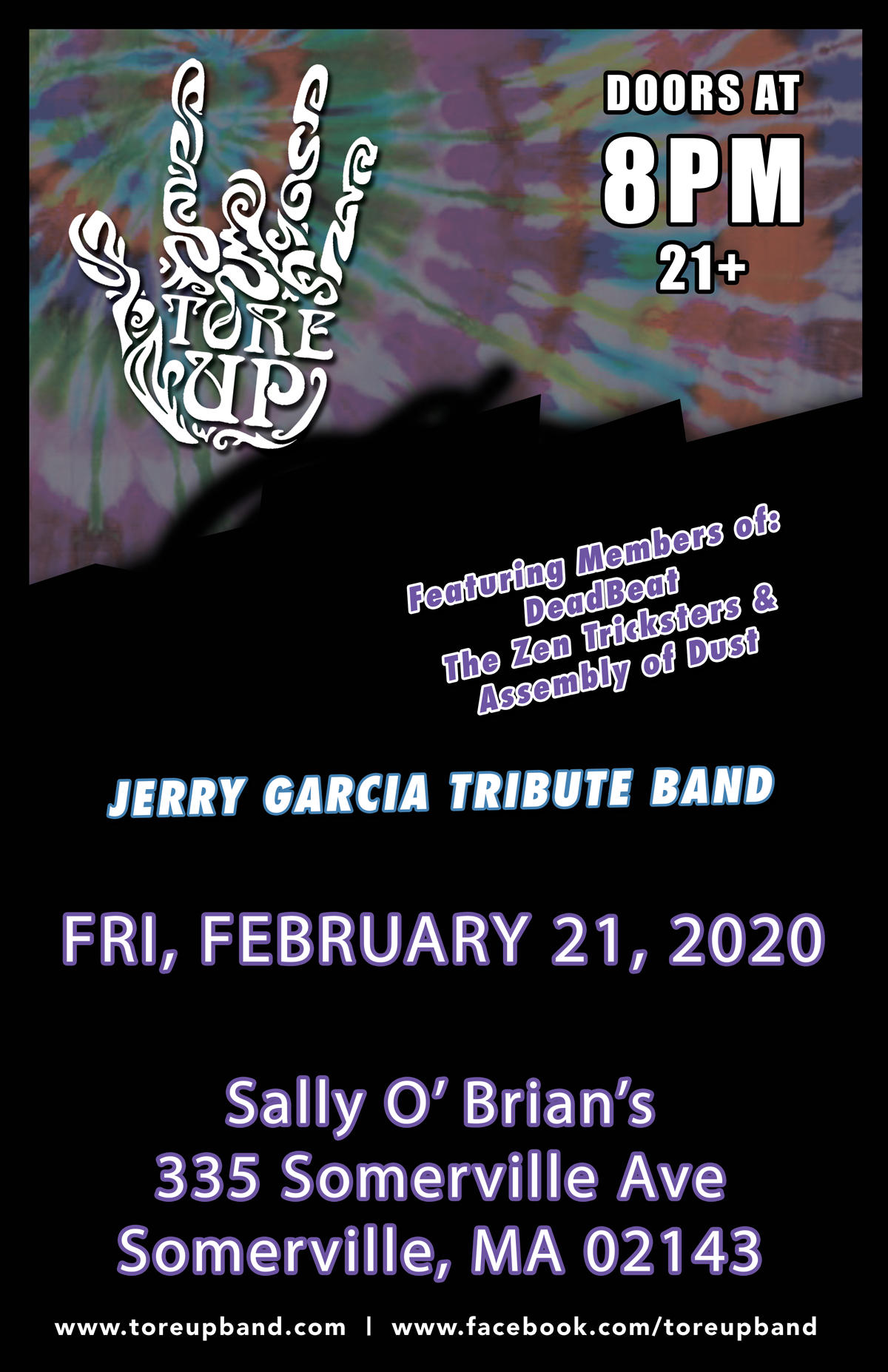 Hey Now!
Tore Up is pleased to be bringing their Jerry Garcia Band groove to Sally O'Brien's in Somerville, MA on February 21, 2020. The show is from 8-11PM and is 21+ with a $15 cover.
Sally O's is a comfortable, intimate room with great food and awesome sound! Come and join us and share the vibe!