Set 1
Get Out My Life Woman
Waiting for a Miracle
Don't Let Go
Sugaree
Dear Prudence
That's What Love Will Make You Do
They Love Each Other
Tore Up
Everybody Needs Somebody to Love
Set 2
Way You Do the Things You Do
Lay Down Sally
Sisters and Brothers
How Sweet It Is
Knocking on Heaven's Door
Midnight Moonlight
One Kind Favor
Harder They Come
Deal
Thank you all for an incredible evening!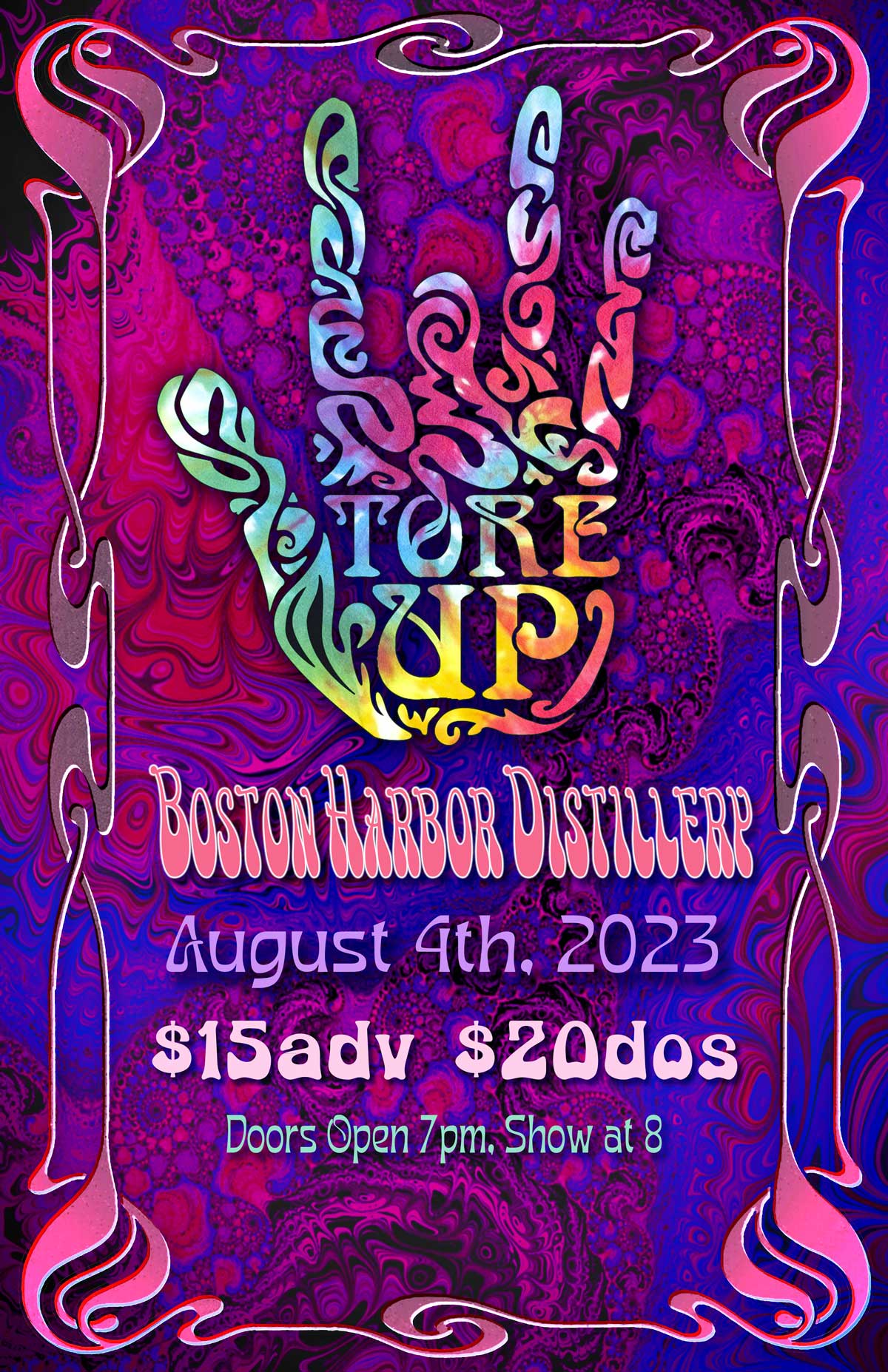 Tore Up Is Back In Boston! 

Your favorite Jerry Garcia Band tribute show is coming to the Boston Harbor Distillery on Friday, August 4, 2023!
We are so excited to bring our cool, mellow Jerry Garcia Band vibe vibe to Boston Harbor Distillery. The room is stunning! Cathedral ceilings, awesome sound, and plenty of FREE parking. The bar offers craft cocktails made with the distillery's own spirits! It is a grand and comfortable space all at the same time, with lots of seating and standing room and plenty of room to dance! It is a great place for a 'Dead show!
Tore Up's line up features some of the best musicians from Greater Boston's Grateful Dead music scene! Vocalist and guitarist Adam Terrell (of Assembly of Dust), vocalist Jennifer Markard (of DeadBeat and The Zen Tricksters), keyboardist Jason Cohen (of DeadBeat), bassist Nate Edgar (of Nth Power) and drummer Joe Pulitano (of DeadBeat).
Tickets are just $15 in advance and $20 day of show. This show is 21+. Doors are at 7PM and the show is at 8pm. 2 sets until 11ish.
We will see YOU there!